Rice is the staple food of over a large portion of the world's population. Subsequently, the nature of the feast is profoundly significant for good health. You can find a great deal of varieties of rice common in the country. Rice gives 20% of the universes dietary energy supply, while wheat supplies 19% and maize (corn) 5%. Rice is the main  dietary energy source for 9 nations in North and South America and 8 nations in Africa and 17 nations in Asia and the Pacific.
Is Rice bad for health ?
Most diet plansrestricts calories. Fundamentally, to loose more weight, you should count your calories by eating less calories than you can consume regularly. 
This is the reason various individuals avoid rice, as it packs high measures of carbs and is rich in calories. Things being what they are, would it be advisable for you to avoid eating rice totally ? Not really. 
Ponnirice,  is an extraordinary sound choice to your regular white rice. This sweet-smelling and tasty rice variety packs with good amount of fibre.
What is Ponnirice ?
The River Cauvery is called as  'Ponni' in Tamil literature. . Hybriding Taichung65 plus Myang Ebos6080/2  , Ponni rice was developed by Tamilnadu Agricultural University in the year 1986 . This rice variety is best grown in Cauvery delta though it could be cultivated in any land, with high-quality water.
The rice is traded to some parts of Europe, North, east and west Asia and Africa and the Middle East however an enormous amount is distributed to Southeastern Asia, Papua New Guinea and Australia. Ponni rice is likewise suitable for the diabetic in certain varieties and effectively can be digested easily by the stomach.
Everything about RettaiKili RajabogamPonniRice :
Of all the rice world, Ponni  holds an uncommon spot in the hearts of individuals due its particular qualities. It has a sensitive fragrance that plagues the air when one cooks it and, on cooking, The grains stay discrete and are non-glutinous with a surface and taste all their own. The word Ponni itself implies 'gold' in Tamil , the language of Tamilnadu, the home of this special rice varieties accessible in the market.
Today market is overwhelmed with number of brands offering a range of Ponni rice. In any case, Purists demand that the just best Ponni rice is the one that is developed customarily utilizing the first seed variety and that too in the fertile Cauvery delta. The soil Composition, mineral substance in water and the atmosphere all add to giving unique Ponni its typical grain, texture, flavor and aroma.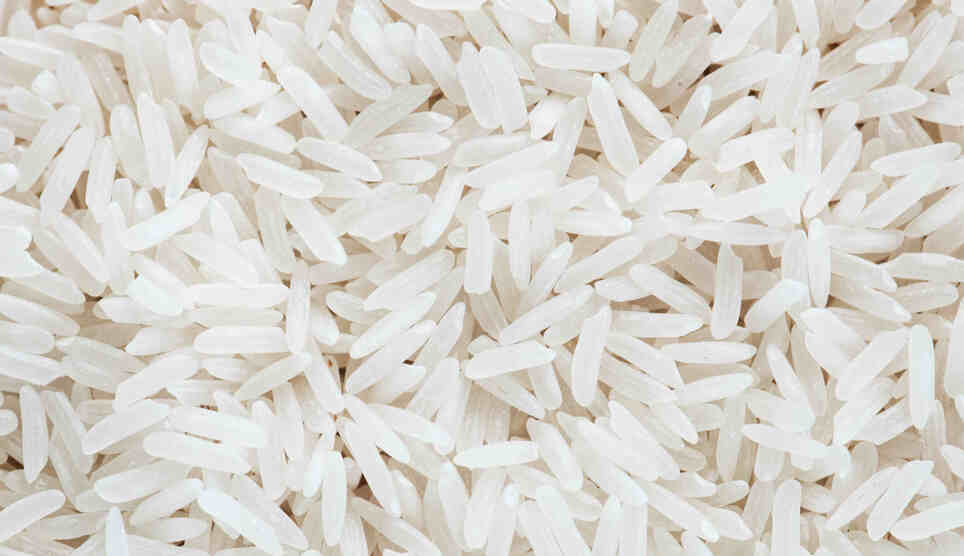 Ways to add Ponni Rice in your health diet :
1.Exercise:
Take just one portion of rice during one meal to confine the quantity of calories you eat . As per your dietary requirements and the sort of low-carb or low-calorie diet you might be following, change your portions of rice and skip eating carbs after the one per day.
2.Add more vegetables:
Rice might cause you to feel hungry sooner than other carbs. You can stay away from this by matching your rice with various vegetables with high-fiber or protein in them.
3.Choose low-calorie cooking strategies:
Cook it in the traditional method which is boiling rather as it will pack in lesser calories than when you consume it as fried or cooking it in cream.
Why RettaiKili Rajabhogamponni rice is the best ?
The simple justification is that we are so certain about our brand RettaiKili. We genuinely comprehend the worth of the cycle that goes into making each grain. 
Through ages, we have acquired insight and information and once again organized our products to endure over the time that changes. A Premium best quality brand of quality rice has empowered each family to pick RettaiKiliponnirice. This makes our items to be suitable for day to day use across a large number of rice dishes. 
RettaKili RajabogamPonni Rice is grown naturally and uniquely packed with the goal that each package stays delicate and fleecy when cooked. This is the ideal rice to cook a variety of dishes from plain rice to desserts.  Enquire our best quality RajabogamPonnirice brand in Tamilnadu and bring the genuine taste of South India to your plate everyday.